Yes you read it right...high heels, read on.
In the nine years we have written this blog we have never used it as a platform for fundraising but we feel this is such a good cause we want to share with you our idea. Here in Asturias there is a donkey sanctuary that takes care of retired, abused, neglected and older donkeys. It is owned and run by a lovely lady called Marleen Verhoef from the Netherlands. We have known Marleen for about 7 years and really admire what she is trying to do at
El Paraiso del Burro - The Donkey Paradise.
This Spring Luis will face three tough sporting challenges in an attempt to raise £1000 for the care of Rosie and other donkeys at the sanctuary. We'll tell you about the challenges later in this post but first let me tell you a bit about Rosie the Donkey.
A concerned member of the public first contacted Marleen and told her about his neighbour's plans to have their old donkey euthanized because they no longer had a need for her. Marleen and her volunteers investigated further and found Rosie to be in very poor general health, subdued and neglected. Her front hooves had not been trimmed for some considerable time resulting in her being unable to walk. She was about 25 years old.
We don't know the history of Rosie but like many of the donkeys at the sanctuary (24 in total) she had probably led a hard working life, used as a pack horse to carry supplies or people around the fields or bought on a whim and never taken care of. Kept outside in all weathers without shelter and never wormed, had dental or hoof care or groomed. Her front hooves had overgrown and curved inwards underneath her chest, she could not walk, she stumbled resulting in her being unable to feed properly although we doubt she was fed anything much other than scraps.
She was taken to the sanctuary and her life began to change for the better. Initially, Rosie just curled up on the ground as standing was painful. After extensive work over a long period of time, the Farrier was able to correct her posture by building her specially fitted high heeled supports that would, with physio, help release contracted tendons and muscles. With a healthy diet, regular grooming and good general care, Marleen and the volunteers helped her to walk again. Her general health improved tremendously and with veterinary, farrier intervention and dedication she has become a different donkey that can now socialise with her peers and roam the extensive pastures at El Paraiso del Burro.
Hooves trimmed and ready for another fitting
Rosie showing off her 'high heels'
Each donkey at the Sanctuary costs about £500 per year to care for. Marleen and her team of volunteers work tirelessly to care for, feed, and rehabilitate these delightful animals to give them a comfortable and pain-free life in their autumn years. Many need regular veterinary care and all need regular hoof care from a local farrier . The volunteers need housing and feeding and the land, 8 hectares of pasture and woodland, needs regular maintenance to keep the donkeys safe. We are now looking for donations to support this worthy cause.
Luis has challenged himself to three tough sporting events to help raise much needed funding for Rosie's care. Details of which can be found in the page above (under the header). This spring he will cycle to the mountain lakes in the Picos de Europa, a tough 100km ride involving a 12km ascent of 1100m. He will undertake a challenging 50km hike in the mountains in a day and he will cycle 160 km in a day along the canal of Castille. Further information about these challenges can be found on a dedicated facebook page:
Luis' Caring for Rosie Challenge 2015
Any donation no matter what amount will help Luis to keep motivated and keep him focused as he faces these challenging sporting events. It would be great if you could donate some money to help us reach our goal of £1000 - enough to provide basic care for Rosie for the next two years.
If you wish to give an off-line donation please contact Ian or Luis directly and it will be added to the total amount donated as an off-line donation or you can donate anonymously. Please sign up for updates as we will publish more about Rosie and her life and updates on Luis' training programme and events over the next 4 months.
Donations can be given here - just press the gofundmebutton: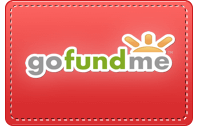 Anything you can do to support us will be greatly appreciated. Please share this post amongst your friends on social networks.
For the time being there will be a page dedicated to this good cause which can be accessed through the link at the top of this page under the main banner. T
hank you in anticipation.
"The greatness of a nation can be judged by the way its animals are treated."