Luis successfully completed his second sports challenge last Saturday in his efforts to raise monies for the donkeys at El Paraiso del Burro here in Asturias. So far we have raised over £1000 and would like to thank everyone who has donated or helped us to promote this fundraiser. As we near the final challenge on the 6th June, please help us to achieve our new goal of £1250 by helping us to spread the word or by making a small donation.
He was joined by his younger brother Ruben and 10,000 others who were taking part in El Soplao - cyclists, walkers and marathon runners all taking part in various events starting from Cabezon de la Sal in Cantabria. Unlike the UK, not many people use these events to raise money for charity and in the main is is used as a personal challenge and experience.
The route Luis and Ruben completed was
just over 47km in total on foot
, through beautiful mountains, valleys and woodlands. They both completed the route in 11.5 hours which was a great achievement.
Rosie the donkey and her stable mates at El Paraiso del Burro (the Donkey Paradise) lead a tranquil and cared for life in a beautiful lush valley in Arobes, Asturias. For many it is in stark contrast to the life they previously led. Many arrive at the sanctuary badly nourished, mistreated, with numerous health problems and over-worked. Rosie arrived at the sanctuary unable to walk properly as her hooves had overgrown causing her to have muscle and tendon problems. She was depressed and in a poor general state of health. With daily massages, regular grooming, hoof care, good food and regular check-ups she has blossomed and now spends her days wandering the lush valley, socialising with fellow donkeys and enjoying the hands on care she receives daily. The monies raised will help to feed her, pay farrier bills, and contribute to the general running costs of the sanctuary. With 24 donkeys, several rescue dogs and many volunteers to feed and shelter it doesn't come cheap so every penny/cent/dime counts. You can contribute here:
Caring for Rosie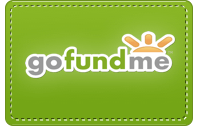 Luis' third and final challenge will be a 160km cycle ride on the 6th June following the route of the
Canal de Castilla
. Once again this is an organised event in which he will participate with his brother Ruben. Following the event we will keep the fund-raising page open for one week as we know there are some people who want to contribute once all three challenges are finished. After that, we will close the page and make arrangements with Marleen Verhoef at the Donkey Paradise, to hand over the monies raised. We will let everyone know via this blog and the dedicated
Facebook page
how much money we raise. Once again, a big heart-felt thank you to everyone who has contributed it means a lot to us and we couldn't have done it without you. Here is a short film of Rosie and another of some of here stable mates enjoying life in their autumn years: