It's May, it's May, the lusty month of May...
What a start to the month, its been extremely busy with lots of jobs to do in and around the garden. The seedlings are progressing well and we'll soon be planting beans, marrow, cucumber and squash and kohlrabi. The peas, potatoes and beetroot have been in the ground for a few weeks now and are growing with vigour but the tomatoes have just not moved, probably due to the unseasonal cold weather and overcast days. The two new apple trees we planted are doing well and have set fruit so hopefully we will have an extended season of apples from this year on.
We've had an eventful month so far with Luis venturing out into the mountains both alone and with his brother Ruben, both in training for a 50 Km mountain walk on the 23rd May organised by El Soplao. You may remember Luis is seeking sponsorship for this and two other challenges he has set himself this Spring to raise monies for The Donkey Paradise here in Asturias - more of that later.
Earlier in the month it was World Nude Gardening Day and of course, Luis participated as he has done for the past three years. Fortunately, it wasn't too cold on the day and I managed to sneak a photograph when he wasn't looking...
The garden is looking very colourful at the moment with lots of plants in full flower both in the beds and rockeries. Lots of dead heading and cosmetic pruning takes up a bit of time but it extends the flowering period and helps keep debris and invaders down such as slugs, aphids and black fly. Fortunately we seem to have a healthy colony of ladybirds this year which is a great natural control.
We were rather disturbed to see a European Hornet in the garden. I managed to get a shot or two but I was wary of venturing too close as they have a nasty sting and can be aggressive.
Wentworth and Gawber the cats are recovering well from their recent illness although Gawber has ongoing eye problems that require regular check-ups and daily eye drops. He is such a timid cat and despite our efforts to re-assure him, he freaks at the site of the cat carrier and now is wary whenever we call him as he thinks the eye dropper is close at hand but it needs to be done.
Luis had a bike accident this week and managed to knock himself out. He ended up stopping in hospital overnight for neurological observations but was discharged the following day with some residual concussion and a few cuts and many bruises. He was given strict instructions to rest. I have told him the gardening will wait until the weekend...;-)
The Caring for Rosie Challenge to raise monies for Rosie the Donkey and her stable mates at El Paraiso del Burro is going great and we are overwhelmed and grateful to the many people who have donated and helped us to promote this worthy cause. So far we have raised £1000 and hope that with two challenges left to complete, we can raise another £250. We visited the donkey sanctuary today and it was great to see the donkeys out in the pastures enjoying the lush spring grass. If you could help us reach our target, please follow the link below on the photograph of Rosie or click on the Go Fund Me button.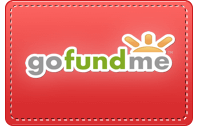 Back to the lusty month of May, for those of you who don't know it it is the title of a song but do you know which one and from which musical (extra points if you can name the composers)? The lyrics sort of sum up our May but with only half the month gone, there is still time for more lusty goings on as the weather warms up and life in and around La Pasera brings with it new adventures and lasting memories.
Now back to that World Nude Gardening Day photograph...if you really want to see it scroll down..................................Surely that's worth a few £, € or $ towards the donkeys?